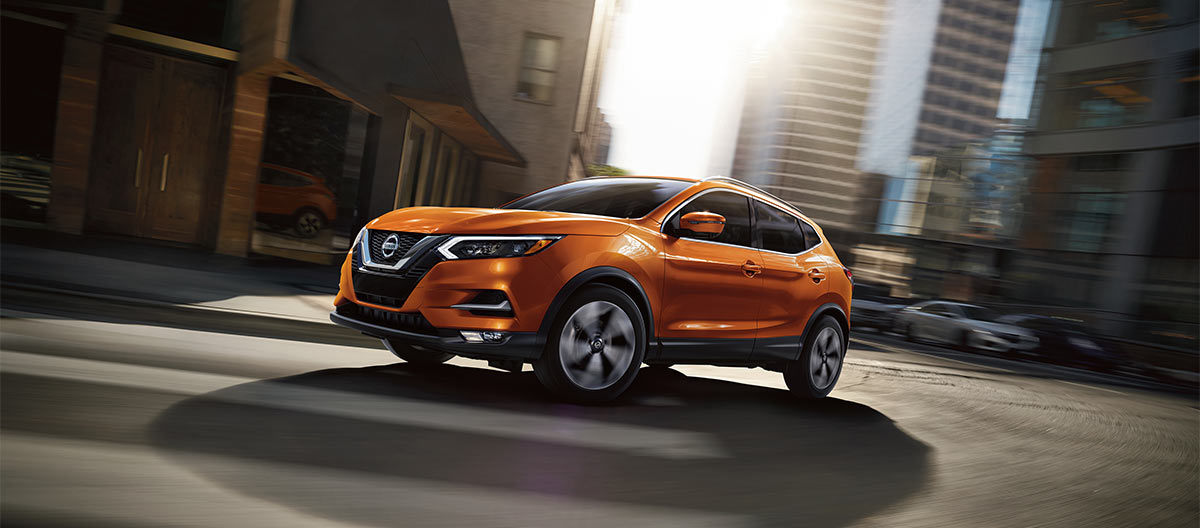 Conquer Gurnee IL in the Nissan Rogue Sport
When we at Zeigler Nissan of Gurnee meet drivers who demand versatility, the Nissan Rogue Sport is always a top recommendation. This sporty, road-trip-ready SUV is easy to drive in the city and also offers exceptional performance on the open road. Whether you're running errands or taking a vacation, it's up to the challenge.
Sporty Performance
The Rogue Sport is engineered for versatile driving; it comes with a powertrain that's both capable and efficient. The 2.0-liter four-cylinder engine is engineered with a sophisticated valve timing system for a personalized feel, as well as technology that delivers up to 32 mpg on the highway. In the city, you'll get an impressive 25 mpg. The cutting-edge Xtronic CVT combines the effortless feel of an automatic transmission with the feel of a manual, providing the best of both worlds. With its smooth, fast acceleration and consistent power, it takes you from stop-and-go traffic to high-speed freeway trips without a hitch.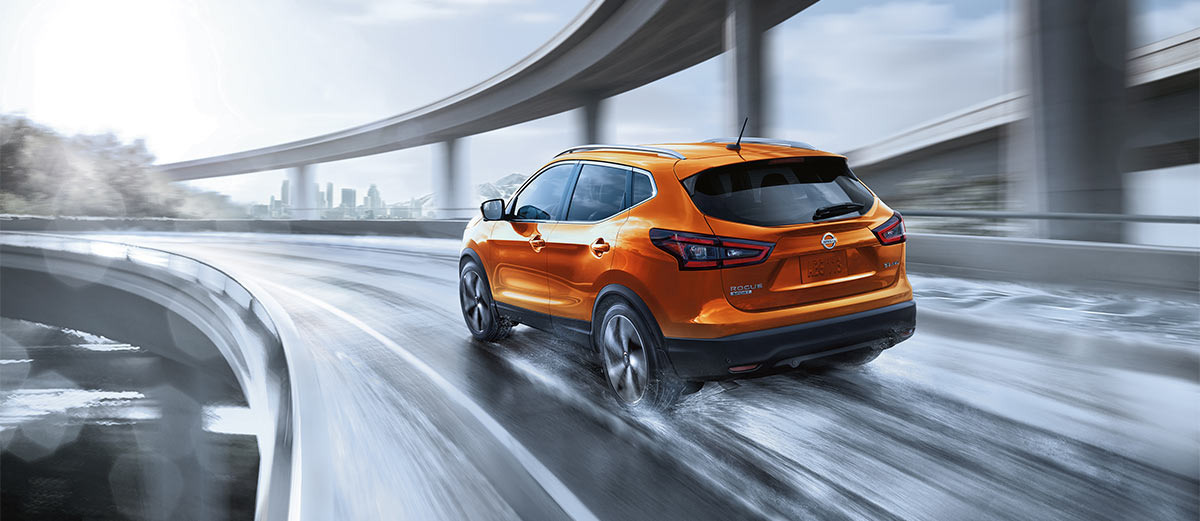 Do you ever need to drive in wet, snowy, or icy weather? The optional intelligent all-wheel drive gives you the confidence to command the road. This system monitors road conditions continuously; then, it adapts the amount of torque that goes to each wheel accordingly. The result is constant traction and control, even in the worst weather. When the roads are dry, the system automatically reverts to two-wheel drive for the best possible fuel economy.
The Rogue Sport is packed with technologies that create the perfect ride. Intelligent trace control delivers stability on sharp turns, and the intelligent engine brake creates a smooth slowdown in city traffic. With active ride control, the vehicle compensates for bumps to deliver a comfortable ride.
Advanced Safety Systems
To boost on-road confidence, the Rogue Sport is built with multiple safety systems. Every trim level comes standard with Nissan Intelligent Mobility Safety Shield 360, which includes lane departure warnings and high-beam assistance. You can also add on features such as:
Rear cross-traffic alerts
Rear automatic braking
Automatic emergency braking with pedestrian detection
Blind spot warnings
That's not all - each Rogue Sport is engineered with a set of advanced airbags for protection in case of a collision. The anti-lock brakes help prevent the wheels from locking on slippery roads, while electronic brake-force distribution adjusts braking power based on the weight in the vehicle. To ensure that your tires are properly inflated, the Rogue Sport comes with a pressure monitoring system that lets you know when a tire is low - then, as you're adding air, you'll hear a horn beep when you hit the right level.
Connectivity and Technology
Drivers with busy schedules need to be connected at all times. The Rogue Sport facilitates this process with technologies like Nissan Intelligent Mobility; it gives you access to smartphone apps from the touchscreen using standard Apple CarPlay and Android Auto. Voice recognition technology allows hands-free phone operation, so you can send texts, make calls, and dictate emails safely while you drive. With the optional Nissan Door to Door Navigation, finding your way to new destinations is a breeze.

Do you want complete convenience? The available NissanConnect Services have you covered - they bring Alexa and Google Assistant on the road with you. That way, you can order products on Amazon Prime, activate your smart home devices, and more, all from the car. Or, use your in-home Alexa or Google Assistant to start the car and lock the doors remotely. When you're behind the wheel, use these services to find a restaurant, set teen-driver alerts, and find roadside assistance when you need it most.
Does the Rogue Sport fit into your lifestyle? Drop in and check out the available models at our Gurnee IL showroom; during your visit, our team can discuss financing options, help you take advantage of the best current specials, and plan a test drive.