Is the 2022 Nissan LEAF Fuel-Efficient?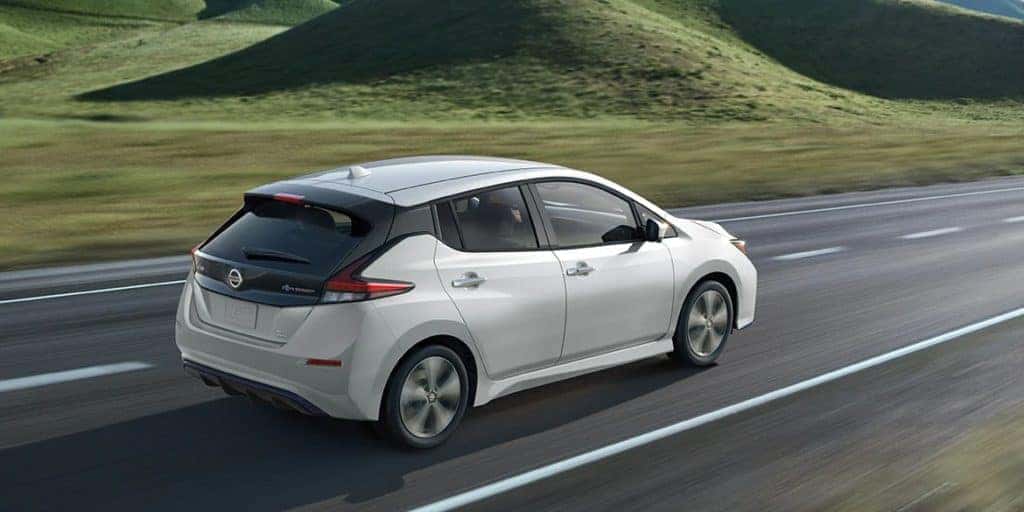 As gas prices rise, the need for an EV vehicle is becoming increasingly evident and Nissan is leading the way in innovation. One of our hallmark electric cars is the 2022 Nissan LEAF.
With EV cars like the Nissan LEAF, the definition of fuel-efficient is shifted entirely. Forget about fueling up at gas stations, because the Nissan LEAF simply needs to be charged, and it's ready for a day out on the town.
It Is Time to Go Electric
More and more drivers are being turned on to the advantages of going electric. Vehicles like the Nissan LEAF burn absolutely zero gas, meaning it produces no emissions from its tailpipe and no engine noise. Instead of relying on gasoline, the Nissan LEAF gets all the energy it needs to operate from the large lithium-ion battery.
Now, you may be wondering, how far can I actually go on a single charge? Nissan has led the way on electric car battery range increases, and it offers two different batteries for this new Nissan model.
Standard 40 kWh battery: Coming standard on models of the Nissan Leaf is a 40-kilowatt battery which gives you up to 149 miles on one charge, along with 147 horsepower.
Upgraded 62 kWh battery: The Nissan LEAF S Plus models take your power to the next level with 226 miles of range and 214 horsepower.
The Nissan LEAF is a step towards a greener tomorrow. If you're ready to make the leap to an all-electric vehicle then get in contact with one of our Nissan dealers to learn more about the 2022 Nissan LEAF. Stop by Zeigler Nissan of Gurnee today!